Toronto Zoo Looking for Artwork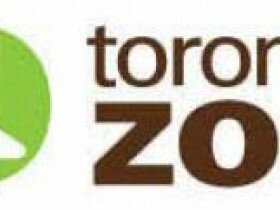 REQUEST FOR PROPOSAL * RFP 03 (2010-01) * DESIGN, PRODUCTION AND INSTALLATION
OF COMMISSIONED TURTLE ISLAND HAUDENOSAUNEE AND ANISHINAABE ARTWORK
Please contact Toronto Zoo directly for the full .pdf document.  This is page one only.
Toronto Zoo
Scarborough, ON
M1B 5K7 
www.torontozoo.com  
Phone:
Fax:
2010-01-08

REQUEST FOR PROPOSAL
RFP 03 (2010-01)
DESIGN, PRODUCTION AND INSTALLATION
OF COMMISSIONED TURTLE ISLAND HAUDENOSAUNEE AND ANISHINAABE ARTWORK.
The Toronto Zoo invites you to submit a proposal to provide
services for the creative design, selection of media, production, writing and
editing the artist's vision and interpretation of commissioned artwork that
will remain the property of the Toronto Zoo for use to support the Turtle
Island Conservation Ways of Knowing FN Partnership. Artwork is solicited from
Haudenosaunee and Anishinaabe artists. This project seeks a visual narrative on
what Turtle Teachings and understandings mean in regards to First Nations view
of North America as Turtle Island. Turtle will be an important component of the
artwork. This project seeks to express the complex understanding and view of
the world in relation to First Nations interrelated understandings.
The enclosed Request for Proposal (RFP) package includes
Instructions, Specifications, Terms and Conditions and Pricing Forms. Quoted
prices shall remain in effect for a period of ninety (90) days from the
submission due date. Please review section 1.0 Instructions, 3.0 Project
Description, 5.0 Proposal Evaluation and Selection in developing your proposal.

Due Date:
Your proposal must be received at the office of the Purchasing
& Supply Supervisor, Toronto Zoo, Administrative-Support Centre,
, Scarborough, Ontario, M1B 5K7 by:
Friday, 2010-01-29, 1200 hours (noon,
local time)
The Board of Management of the Toronto Zoo reserves the right to
reject any or all proposals or to accept any proposal, should it deem such an
action to be in its interests.
If you have any technical queries regarding the RFP, please
contact Mr. Bob Johnson, 8. For any questions relating to the contract
terms and conditions of the RFP, please contact Peter Vasilopoulos.
Yours truly,
Paul K. Whittam
Manager, Financial Services
2010-01-08 RFP 03 (2010-01) - TURTLE ISLAND HAUDENOSAUNEE AND ANISHINAABE ARTWORK.
[truncated…]
Vendor Name
RFP 03 (2010-01) - DESIGN, PRODUCTION
AND INSTALLATION OF COMMISSIONED TURTLE ISLAND HAUDENOSAUNEE AND ANISHINAABE
ARTWORK.
Closing: Friday, 2010-01-29, 12:00
hours (noon) local time
TO BE RETURNED TO
TORONTO ZOO
C/O SUPERVISOR, PURCHASING &
SUPPLY
ADMINISTRATIVE SUPPORT CENTRE
SCARBOROUGH, ONTARIO
M1B 5K7
Thu, 01/14/2010 - 16:22 — ANDPVA
Login or register to post comments
I just wanted to thank ANDPVA for the opportunity you gave me to showcase my crafts and jewelllery at the Saturday Market. I met some really great people, especially other artists and made some new friends. Keep up the good work! Emilie Corbiere

Hi Shandra,

 I just wanted to thank ANDPVA for todays terrific workshop on publishing with Kateri. I learned so much and will put this new information to good use.

Chi Miigwech!!!

Emilie Corbiere

Author, artist and storyteller
Mark Tuesday, December 21st 6pm on your social calendar and come to the 21st Annual Kensington Market Festival of Lights to see the SKYWOMAN Shadow Puppet Performance by andpva's Indigenous Youth Leadership Team

andpva opens our Studio 171 doors 8am-noon alongside the Saturday Wychwood Barns Farmer's Market - Join us Dec 11 & 18 in time for holiday shopping!

We are delighted to have
been invited to partner with SLOW FOOD TORONTO and recruit Indigenous
musicians and artists to participate in the SLOW FOOD TORONTO
fundraising event this Friday, December 10th, 2010 6pm-9pm. If you social calendar is not too full, come on out
and join this delicious celebration.

The 7th Annual CIT Variety Showcase will be at the Native Canadian Centre of Toronto, ., on December 10, 2010,
with performances scheduled to start at 7 pm and run through to
9:30pm.  The evening is by donation and all are invited to attend.