CALL FOR SUBMISSIONS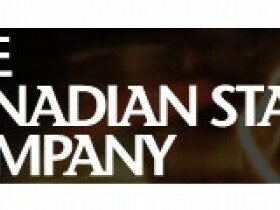 2010 Festival of Ideas & Creation
Deadlinefor submissions is March 5, 2010
CALL FOR SUBMISSIONS
2010 Festival of Ideas & Creation

The Canadian StageCompany is pleased to announce a call for submissions toits annual Festival of Ideas & Creation, May 10 - 22, 2010. FestivalDirector Natasha Mytnowych has released a Call for Submissions toartists who are currently working on new projects of any length and in earlyphases of development which are translations or adaptations in eitherform or content, who would like the opportunity to publicly share theirwork in a festival context. Deadline for submissions is March 5, 2010.
The Festival of Ideas& Creation is The Canadian Stage Company's flagship artistic developmentevent. Bringing together local, national and international artists to spark newcreative projects, encourage cross-pollination across artistic disciplines, andfoster the next generation of artistic innovators, the festival is a hotbed ofactivity for emerging and established artists alike. The Festival features anarray of programs and opportunities for the public to intersect with thecreative process and participate in the artistic conversation. In 2010 theFestival will explore the theme of Translation: of languages, of imagesand of disciplines in the creation of performance-based work.
Full FestivalProgramming will be announced in March 2010.
FESTIVAL OF IDEAS & CREATION
Celebrating the Art of Translation
INTERESTED APPLICANTS PLEASE SUBMIT:
1.        a cover letter which addresses:
- History anddescription of your project (250 words max)
- How a workshop and/orpresentation in the festival will benefit the development of your project (250words max)
- How you approachcreation and your practice as a translator/creator (250 words max)
- Ways in which you areinterested in expanding your practice (250 words max)
2.        10 pages (Max) of the Project's Script or, for more physical works, a Synopsis
3.        Brief Bio(s) or CV(s) of Collaborators
Applications can be dropped off or mailed to:
FESTIVAL OF IDEAS & CREATION
The Canadian Stage Company
, Toronto, ON M5A 2W3
DEADLINE:  5 PM ON MONDAY MARCH 5, 2010
Applications must be received by this date. No exceptions.
For more information, please contact Festival Director Natasha Mytnowych
at or
PRESENTING SUPPORTER: FESTIVAL OF IDEAS & CREATION
Submission FAQs
Q: What are examples of 'translations'that are eligible for submission?
A: Our definition oftranslation is deliberately open-ended. It includes all performance-basedprojects that are drawing on sources which are now changing in form or languagethrough a new creation. The new form should be performance-based (i.e. theatre,dance, opera, etc). Some examples of theatrical 'translations' are:
-         a play (or aspects of a play)originally written in another language being translated into English
-         a novel beingtranslated/adapted into a stage production
-         a visual art work translatedinto a performance piece
-         a play istranslated/re-imagined as a dance piece
Q: What stage of workshould my project be in?
A: Projects that arebest suited for the festival's opportunities are ones in development stageswhich would benefit from time to create, workshop and present in front of anaudience. In the past, festival presentations have ranged from projects in thevery earliest of drafts to projects in production development for summerfestivals or future productions.
Q: Where will the worksbe presented?
A: Presentations will bestaged primarily in our Berkeley Street Upstairs Theatre and Rehearsal Hall. Wecan also accommodate presentations at other locations at the Berkeley site ifan alternative location would better suit the project.
Q: What is the festivalperformance schedule?
A: Projects will haveone or two presentations during the festival, which runs May 10 - 22, 2010. Thedates and times will vary.
Q: What kind oftechnical support to you provide?
A: We provide minimaltechnical support and technical time in the festival spaces, with generallighting and sound capacities including CD playback and microphones. One spacehas a piano. There will not be a formal "technical rehearsal". However, thisaspect is somewhat flexible if technical components are crucial aspects of thecreation/translation creation.
Q: What remunerationdoes the festival provide artists?
A: The Festival willcontract the artists in your project for a span of workshop rehearsals andpresentations. A specific offer will be made with the programming of yourproject.  
Q: Is the format of whatis presented flexible, for example, what if we wanted to have an open rehearsalfollowed by a discussion rather than just a reading or staging of the project?
A: Please outline howyou think your work would best benefit from a presentation in the context ofthe festival, and what format that would ideally take.
Q: Do the presentationshave to be a certain length?
A: There are no timeminimums or restrictions for the length of the presentations.
Q: Who can I contact ifI have more questions?
A: Please contactNatasha Mytnowych, Festival Director, at or .  http://www.canadianstage.com/home
Thu, 02/18/2010 - 12:57 — ANDPVA
Login or register to post comments
I just wanted to thank ANDPVA for the opportunity you gave me to showcase my crafts and jewelllery at the Saturday Market. I met some really great people, especially other artists and made some new friends. Keep up the good work! Emilie Corbiere

Hi Shandra,

 I just wanted to thank ANDPVA for todays terrific workshop on publishing with Kateri. I learned so much and will put this new information to good use.

Chi Miigwech!!!

Emilie Corbiere

Author, artist and storyteller
Mark Tuesday, December 21st 6pm on your social calendar and come to the 21st Annual Kensington Market Festival of Lights to see the SKYWOMAN Shadow Puppet Performance by andpva's Indigenous Youth Leadership Team

andpva opens our Studio 171 doors 8am-noon alongside the Saturday Wychwood Barns Farmer's Market - Join us Dec 11 & 18 in time for holiday shopping!

We are delighted to have
been invited to partner with SLOW FOOD TORONTO and recruit Indigenous
musicians and artists to participate in the SLOW FOOD TORONTO
fundraising event this Friday, December 10th, 2010 6pm-9pm. If you social calendar is not too full, come on out
and join this delicious celebration.

The 7th Annual CIT Variety Showcase will be at the Native Canadian Centre of Toronto, ., on December 10, 2010,
with performances scheduled to start at 7 pm and run through to
9:30pm.  The evening is by donation and all are invited to attend.