SHOW ME THE MOOLA!!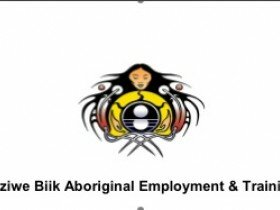 A PROFESSIONAL DEVELOPMENT WORKSHOP
Miziwe Biik Aboriginal Employment & Training
PRESENTS
SHOW ME THE MOOLA!!
Creative Fundraising
A PROFESSIONAL DEVELOPMENT WORKSHOP FOR
ABORIGINAL ARTISTS & ARTS MANAGERS
February 2010...SHOW ME THE MOOLA!! ~ Easier saidthan done!  We all know howchallenging it can be to find funds for the work we do.  This workshop will cover traditionaland alternative ways to raise cash and source supporters.   SHOW ME THE MOOLA takes place onFriday, February 26 from 10 AM to 4 PM. This workshop is FREE with lunch, snacks and refreshments provided.
Specialist, Rose Bellosillo will offer practicalexamples as well as her own personal perspective on art, commerce andcommunity.  Rose Bellosillo iscurrently the Director of Development for Hot Docs, North America's largestdocumentary festival.   Shehas also worked with groups such as the Forest City Gallery, the Royal OntarioMuseum Foundation, Red Sky Performing Arts, Native Women in the Arts, bcurrent, the Centre for Instructional Technology Development and the TorontoArts Council.  Her work includesorganizational planning, resource development and communications, generalmanagement, event planning and research.    SHOW ME THE MOOLA will help answer your mostpressing questions concerning fundraising.
WORKSHOP INFO:   SHOW ME THE MOLA! ~ Creative Fundraising
DATE: Friday, February 26, 2010
TIME: 10:00 AM to 4:00 PM
LOCATION: Miziwe Biik Aboriginal Employment & Training
Lower Level Meeting Space
167 Gerrard St. East
To register for this workshop, please rsvp and include your artistic discipline and/or yourcollective group or organization's name.   Seating is limited, so book quickly!  SHOW ME THE MOOLA is the final workshopin the fall 09 / winter 2010 series for Artists as Entrepreneurs. 
Denise Bolduc ~ Program Organizer
Fri, 02/19/2010 - 10:32 — ANDPVA
Login or register to post comments
I just wanted to thank ANDPVA for the opportunity you gave me to showcase my crafts and jewelllery at the Saturday Market. I met some really great people, especially other artists and made some new friends. Keep up the good work! Emilie Corbiere

Hi Shandra,

 I just wanted to thank ANDPVA for todays terrific workshop on publishing with Kateri. I learned so much and will put this new information to good use.

Chi Miigwech!!!

Emilie Corbiere

Author, artist and storyteller
Mark Tuesday, December 21st 6pm on your social calendar and come to the 21st Annual Kensington Market Festival of Lights to see the SKYWOMAN Shadow Puppet Performance by andpva's Indigenous Youth Leadership Team

andpva opens our Studio 171 doors 8am-noon alongside the Saturday Wychwood Barns Farmer's Market - Join us Dec 11 & 18 in time for holiday shopping!

We are delighted to have
been invited to partner with SLOW FOOD TORONTO and recruit Indigenous
musicians and artists to participate in the SLOW FOOD TORONTO
fundraising event this Friday, December 10th, 2010 6pm-9pm. If you social calendar is not too full, come on out
and join this delicious celebration.

The 7th Annual CIT Variety Showcase will be at the Native Canadian Centre of Toronto, ., on December 10, 2010,
with performances scheduled to start at 7 pm and run through to
9:30pm.  The evening is by donation and all are invited to attend.