OLI Receives Boost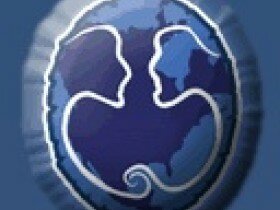 Outside Looking In receives boost from RBC
to support arts program for Indigenous youth
TORONTO, ON (March 9, 2010) - Outside Looking In (OLI) is pleased to announce a $35,000 donation from RBC Foundation that will help provide Indigenous youth with an opportunity to experience artistic activities such as dance, photography, videography, painting and journal writing. The year-long OLI program culminates with participants taking the stage at the St. Lawrence Centre for the Arts' Bluma Appel Theatre in Toronto for threeperformances.
RBC's donation will be applied toward bringing arts educatorsto participating communities in the OLI program.
"We are thrilled to have RBC's support. These funds willhelp us with the most important aspect of the OLI program which is the artistic instruction provided by North America's top dance instructors," says Tracee Smith, Founder & CEO. "When I began OLI, I made a commitment from the beginning that we would be in the communities as frequently as possible. This is important so that youth can develop and have consistent instruction in their home communities. With RBC's support, we are able to make this happen."
"Outside Looking In encourages both academic and artistic excellence, and creates important opportunities for indigenous youth from remote communities to connect with each other and with urban Canadians.  RBC is proud to support this innovative program," says Shari Austin, Vice President, Corporate Citizenship, RBC.
OLI's mission is to provide opportunities for self-expression through the arts; while giving Canadians the chance to learn more about Indigenous peoples through the arts. Pikangikum First Nation and Wikwemikong First Nation are the participating communities in the program. OLI maintains strict criteria for youth in both school attendance and OLI rehearsals and, if met, youth travel to Toronto for two weeks to perform at theSt. Lawrence Centre for the Arts. Performances in 2010 are scheduled for June23rd at 1:00 p.m. and 8:00 p.m. and June 24th at 1:00 p.m.
RBC has a long history of funding programs that positively affect children and is proud to support children and youth-oriented organizations that seek to make a difference in their communities and inspire others. As one of Canada's largest corporate donors, RBC supports a broad rangeof community initiatives, through donations, sponsorships and employee volunteer activities. In 2009, RBC contributed more than $105 million to community causes worldwide, through donations of more than $52.6 million, andan additional $52.5 million in sponsorship of community events and nationalorganizations.
OLI would like to thank their current sponsors: Ontario Trillium Foundation; RBC; Tim Horton's Children's Foundation; Wasaya Airways; Wigwamen Incorporated; Aboriginal Peoples Television Network; Wikwemikong Board of Education; Pikangikum Education Authority; TD Bank Financial Group; DeBeers Canada; Aboriginal Link; Bernd Christmas Law Group; Sodexo Canada; Caracle Creek International Consulting; Ontario Arts Council.
-30-
For more information, please contact:
Tracee Smith
Outside Looking In
P:
E:
Website: www.olishow.net
Wed, 03/10/2010 - 10:17 — ANDPVA
Login or register to post comments
I just wanted to thank ANDPVA for the opportunity you gave me to showcase my crafts and jewelllery at the Saturday Market. I met some really great people, especially other artists and made some new friends. Keep up the good work! Emilie Corbiere

Hi Shandra,

 I just wanted to thank ANDPVA for todays terrific workshop on publishing with Kateri. I learned so much and will put this new information to good use.

Chi Miigwech!!!

Emilie Corbiere

Author, artist and storyteller
Mark Tuesday, December 21st 6pm on your social calendar and come to the 21st Annual Kensington Market Festival of Lights to see the SKYWOMAN Shadow Puppet Performance by andpva's Indigenous Youth Leadership Team

andpva opens our Studio 171 doors 8am-noon alongside the Saturday Wychwood Barns Farmer's Market - Join us Dec 11 & 18 in time for holiday shopping!

We are delighted to have
been invited to partner with SLOW FOOD TORONTO and recruit Indigenous
musicians and artists to participate in the SLOW FOOD TORONTO
fundraising event this Friday, December 10th, 2010 6pm-9pm. If you social calendar is not too full, come on out
and join this delicious celebration.

The 7th Annual CIT Variety Showcase will be at the Native Canadian Centre of Toronto, ., on December 10, 2010,
with performances scheduled to start at 7 pm and run through to
9:30pm.  The evening is by donation and all are invited to attend.