URGENT - Girls 12-15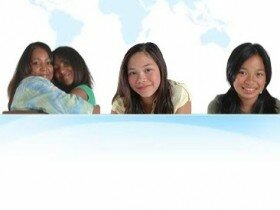 Dove - Made By Girls Print Campaign Audition
YOU COULD BE A PART OF DOVE'S CAMPAIGN FOR REAL BEAUTY! 
DOVE SELF-ESTEEM FUND 
Are you a girl, or alternatively have a daughter: 

Between the ages of 12 and 15? 
With no previous modeling, acting, or beauty contest experience? 
Interested in being part of a national print campaign for Dove? 
Available March 15th and 16th for a photo shoot? 
In partnership with Dove, Jigsaw Casting Ltd. is looking for genuine, diverse, and unique young girls, who are interested in participating in a Dove Self-Esteem Print Campaign 
MUST BE AVAILABLE FOR THESE KEY DATES: 
AUDITION: Saturday March 13th 2010 
SHOOT: march 15th and 16th 
(each person will be required for one of these two days only) 
If interested, please e-mail the following to: : 
1. Photos of yourself: A headshot and full body shot, no larger than 200 kb 
2. Confirmation that you: 
a) Are not a model, actor, or beauty contestant, or have any prior professional experience in front of the camera 
b) That you have permission from your parent or guardian to be involved 
3. Your primary and secondary contact information 
Due By: Thursday March 11th 2010 
ANY QUESTIONS OR CONCERNS? 
PLEASE PHONE Sylvia at
For full details on the DOVE SELF-ESTEEM FUND, please visit www.dove.ca 
**PLEASE NOTE THAT IN ORDER TO SUBMIT FOR THIS AUDITION YOU MUST FOLLOW THE INSTRUCTION LISTED ABOVE.
/ / TORONTO, ON M5A 3J7 / T: / F: / W:www.jigsawcasting.com     
Thu, 03/11/2010 - 11:56 — ANDPVA
Login or register to post comments
I just wanted to thank ANDPVA for the opportunity you gave me to showcase my crafts and jewelllery at the Saturday Market. I met some really great people, especially other artists and made some new friends. Keep up the good work! Emilie Corbiere

Hi Shandra,

 I just wanted to thank ANDPVA for todays terrific workshop on publishing with Kateri. I learned so much and will put this new information to good use.

Chi Miigwech!!!

Emilie Corbiere

Author, artist and storyteller
Mark Tuesday, December 21st 6pm on your social calendar and come to the 21st Annual Kensington Market Festival of Lights to see the SKYWOMAN Shadow Puppet Performance by andpva's Indigenous Youth Leadership Team

andpva opens our Studio 171 doors 8am-noon alongside the Saturday Wychwood Barns Farmer's Market - Join us Dec 11 & 18 in time for holiday shopping!

We are delighted to have
been invited to partner with SLOW FOOD TORONTO and recruit Indigenous
musicians and artists to participate in the SLOW FOOD TORONTO
fundraising event this Friday, December 10th, 2010 6pm-9pm. If you social calendar is not too full, come on out
and join this delicious celebration.

The 7th Annual CIT Variety Showcase will be at the Native Canadian Centre of Toronto, ., on December 10, 2010,
with performances scheduled to start at 7 pm and run through to
9:30pm.  The evening is by donation and all are invited to attend.